Flavours School of Cookery is a small, community-based cookery school based on the outskirts of Bournemouth.
Originally owned by a sole proprietor, we are now owned by Five Rivers Childcare
We run classes for all ages and abilities, from school children to grandparents, beginners to experts and the curious to the masters. 
All our classes are led by a mix of our resident and guest chefs from in and around Dorset. Each class covers specialist cuisines and our chefs will demonstrate the techniques, ingredients and approaches used in the industry today. We support and motivate you to create amazing dishes to impress your family and friends. Most of our classes are hands-on, which means you get to cook alongside our chef, gaining expert support and advice as you go.  
If you would rather watch and taste before you dive in, why not try our coffee mornings or afternoon teas that will give you some great ideas and get you all fired up to cook at home. 
We provide all necessary equipment and ingredients for our classes, so just bring your smile and a comfy pair of shoes.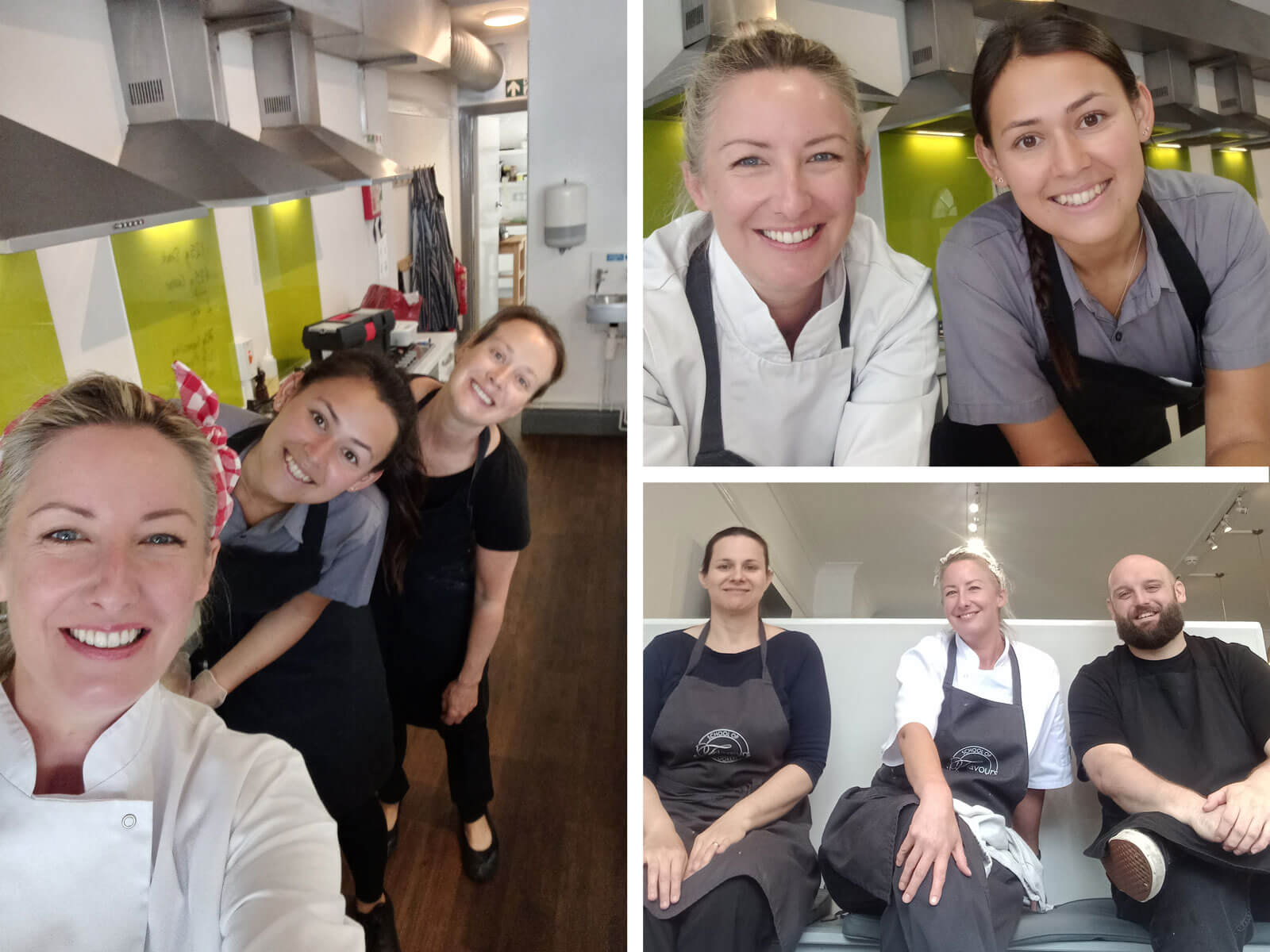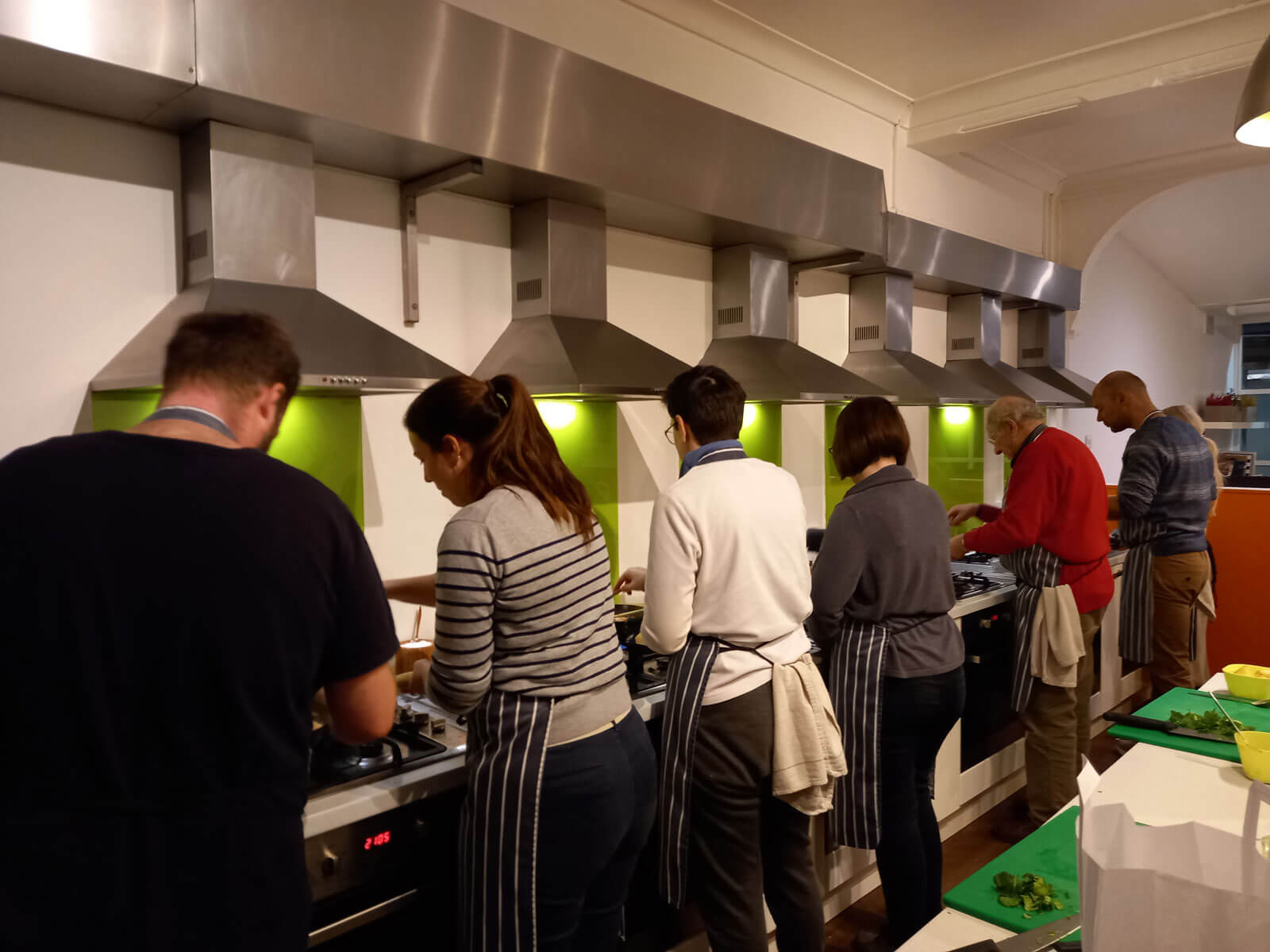 Mission
Our mission is to use cooking as a platform to bring people together, building the Flavours community to create a positive difference for all we touch. 
---
Vision
Working with our staff, customers, partners, parents, carers and young people, we provide an accessible and sustainable hub for cooking activities in the region, building life skills, cultural awareness and a healthy population. Flavours provides a range of high-quality classes which deliver transformational outcomes – turning people's lives around.  
Values
Respect: We show consideration for each other, recognising, embracing and celebrating each other's differences. 
Adaptability: We are flexible and treat every person as an individual. We have drive and energy to make a change, to challenge, inspire and delight. 
Integrity: We are straight forward, simple and approachable. We make complex things simple and uncomplicated and always follow our strong moral principles. 
Support: We show we understand and care. We respond to the needs of our customers, colleagues and partners. 
Excellence: We are ingenious and innovative. We emphasize quality and sustainability, drawing on our experience, skills, insight and judgement.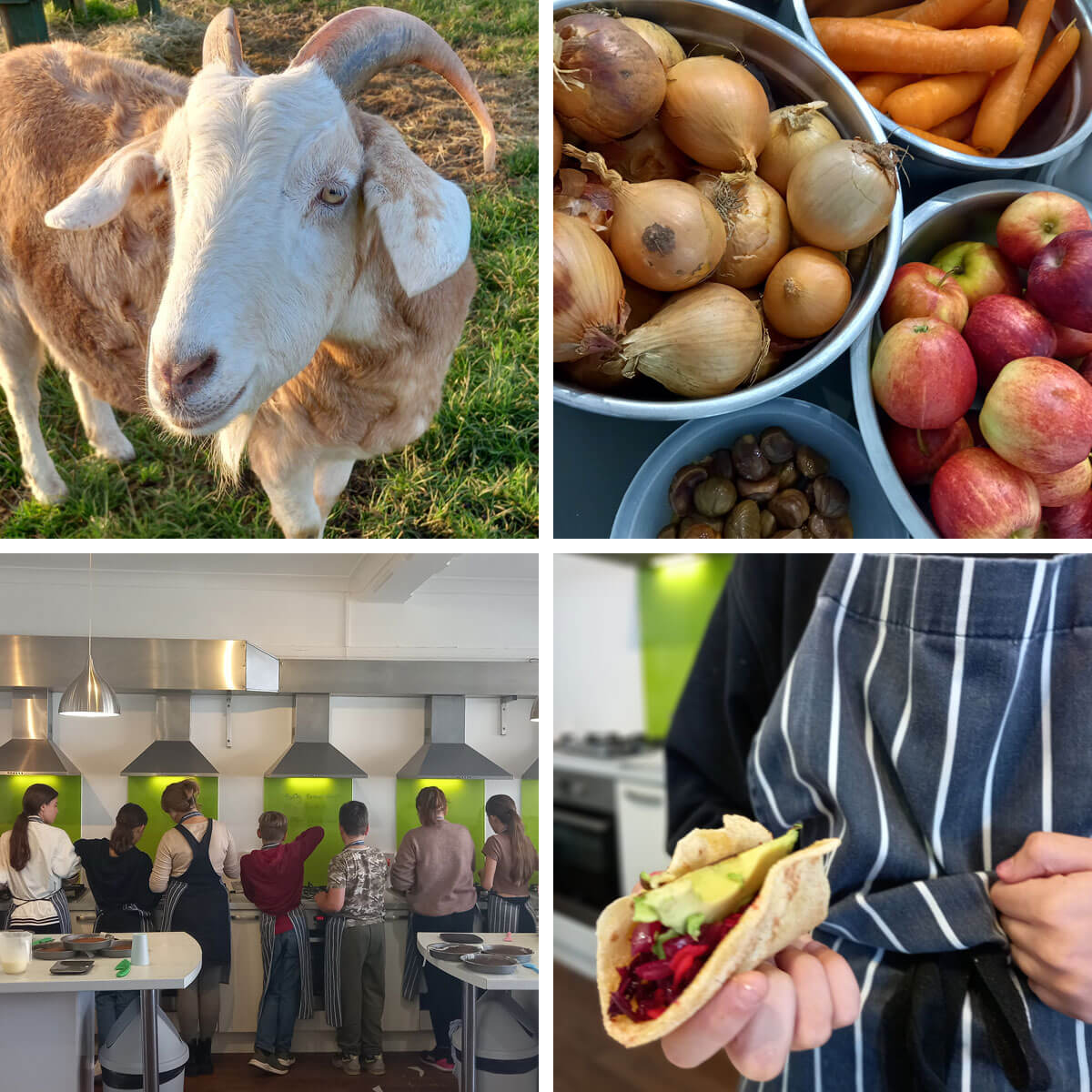 A qualified teacher with 14 years experience, Marcus has a real passion for food and cooking from around the world. He spent two years in Iran as a young child and taught in South East Asia and the Middle East with his family, learning to reproduce the traditional cuisines he ate everyday. He is now committed to developing a love of fresh, locally sourced and healthy food in the next generation, along with technical food preparation skills and sustainable meal-planning.
Liz is a highly qualified chef and has over 25 years experience in culinary arts. Liz teaches a delectable selection of cookery courses at Flavours to a variety of ages. She channels inspirational energy to each class with an eagerness for food and a desire to share her aspirational skills.
Working at Flavours for over 10 years, Tom is our longest serving and arguably most well-known employee. He studied Film at university and is now working as a Kitchen Technician.
Raised in Brazil with an Italian family, May has been with us over a year. She has also lived in Canada, Italy and England with her 2 children. May studied Technology of Gastronomy at university and is now working as an invaluable member of our support staff.
Having spent 20 years working at Wetherspoons as a manager, Charlie knows the hospitality business inside out. She has a passion for ethical practises and sustainability. Charlie loves pets, wildlife and eating out. She is working at Flavours as an invaluable member of our support staff.
Guest Chefs
Flavours attracts a wide selection of renowned guest chefs to lead specific classes. Look out for them on our calendar of events! In the past two years these have included:
Adriana Lisk
Adriana moved to the UK in 2005 and went to Bournemouth and Poole college to study Patisserie. She has worked in great places such as Le Petit Prince Patisserie and The Italian Villa (at Compton Acres). At present, she is the Head Pastry Chef of the Rockwater Restaurant in Branksome and also has a small cake business, Bella Louise Cakery.
Born in a family where the kitchen was the heart of the home, preparing and making food has always been an essential part of Adriana's life. She has wonderful memories growing up in the rural heartland of Brazil where food was made lovingly from scratch. It was an all-day communal affair, where stories were shared with family and friends while splitting peas or stirring great pots of stew or making compotes and jams. To this day, it is something she dearly misses. Food is a massive part of Adriana, and sweet food especially. 
Kerry Witt
A chocolate maestro, Kerry launched Chocolate by Miss Witt in 2012. She has a working kitchen in Hordle where she produces and sells her range of chocolate as well holding a range of chocolate workshops to suit everyone. She is in high demand for food festival demonstrations with regular appearances along the south coast. 
Kwan Sheun
Kwan Sheun (Sal for short) grew up helping in the family Chinese take away in Bournemouth - opened in 1986 by her mum, a brave lady from a tiny fishing village in the south of China.
Sal studied in what its known now as the Arts University Bournemouth and gained health and social care experience and qualifications, while working in residential care homes and working as a chef in larger Chinese restaurants. 6 years ago, she started from a small market stall with just Bao buns and slushies and now runs the famous Bao Bao house in Christchurch.
Be the first to know what we're cooking up!
Our classes book up quickly, so if you like to plan ahead, drop us your details below and we'll send you updates of our events that are coming up.