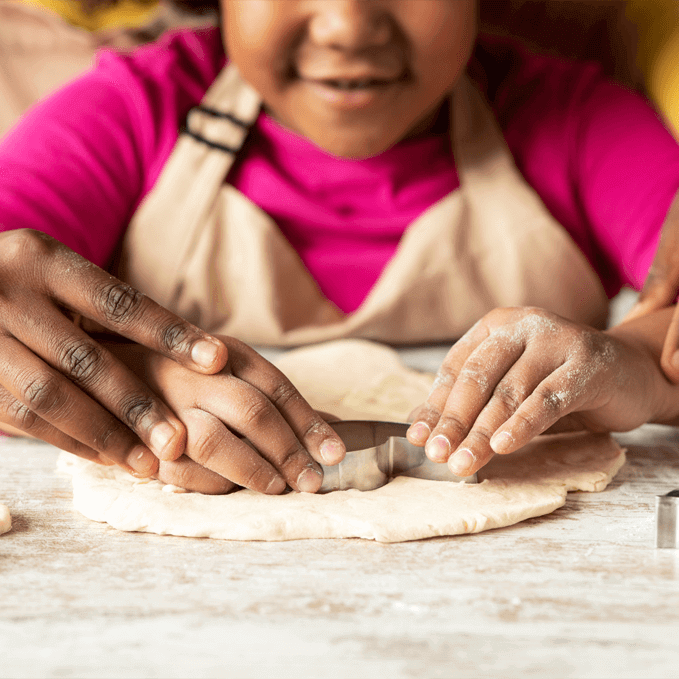 Up to 12 children (including the birthday child) ages 6 years and up.
For prices and dates click the button below. 
LET'S CELEBRATE!
A Flavours party is like no other! In this action-packed 2 hour session, Chef will teach the children how to create a savoury and sweet dish from the menu options below. The children will take away their food to enjoy at home however snacks and refreshment will be provided. Included in our party package is 2 fun party games.
Choose from one of our scrumptious menu options below and we'll do the rest.
Menu 1 – American Favourites
Sliders (burgers) choose your meat
Cheesecake inspired cupcakes
Menu 2 – Great British Classics
Sausage Rolls
Vanilla cupcakes
Menu 3 – Tex Mex
BBQ tex mex pizza
Toffee cupcakes
Menu 4 – Chinese Delights
Pork Bao Buns
Coconut cupcakes
Menu 5 – Bella Italia
Spaghetti Bolognaise
Cannoli cupcakes
If you would like to sing Happy Birthday at the end then please bring a cake along and we will do this for you.
Looking for something a bit more bespoke like a 'Bake Off' style or something a bit more technical for an older age group them email us at [email protected] and tell us what you had in mind.
Please note: if you or anyone in your party have allergies or special dietary requirements, this must be declared at the point of booking. If they have sensory processing needs please send us an email to discuss this further. Parents and carers must be aware that the kitchen is often a loud environment.
All children need to be wearing appropriate clothing including closed toe shoes and long hair needs to be tied back.