Perfect For Parties and Social Events or Team Building
With a nod to MasterChef, our Ready, Steady, Cook! events are a fantastic choice for parties, social events or team building events.  Great for a Hen or Stag party with a difference if a group of you want something a little more memorable (and original) than the average night out! 
Alternatively, if you are a company wanting to do something fun and rewarding with your team this event is a great way for you to achieve this, allowing your team to develop the skills of time management, creativity and problem solving in the kitchen.
How it Works:
Two teams - only one can be crowned the winner!   
Once the clock starts each group has 90 minutes to produce a 3-course meal (or one cake and one tart if you choose the Bake-Off option). Style, execution and timing are crucial.
The main objectives of our Ready-Steady-Cook event are great fun, delicious food, a real bonding experience and banter with the Chef - where you can pick up some tips that will last you a lifetime!
Prices start from £65 Per Person - Choose your option Below:
Flavours put on a fabulous evening for my Management Team. It incorporated team building, fun, much laughter, competition, cooking and finally sitting down together to eat the 3 course meal that we had prepared! We were a group of 10, and were split into 2 teams to prepare the dinner. The food was delicious (only the best quality ingredients!) and even those people who were initially sceptical about the event, thoroughly enjoyed the evening. There was much banter in the office the next morning about it too! Such a great experience, and one that I would highly recommend to any business looking for an inclusive social event. Thanks Des, Amy and the Flavours Team for a marvellous evening.
~ Travellovers22  (Trip Advisor Reviewer)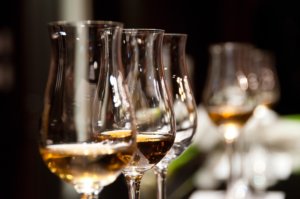 Ready Steady Cook 'Sit Down' challenge
In this Challenge the group splits into two teams to create a 3-course meal with the guidance of Chef - you then sit down to enjoy your lunch.
6 People
Price: £65.00 per person
To sit down and enjoy your 3 courses at Flavours its an additional £20pp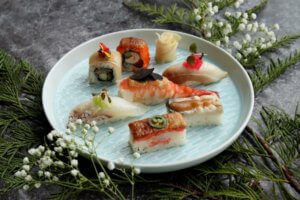 Ready Steady Cook 'Takeaway' Challenge
Once again the group splits into two teams to create a 3-course meal but with this option you get to take home the food you've created to share and enjoy!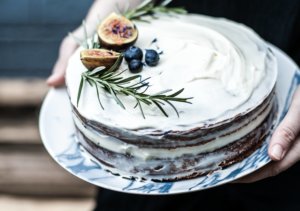 Ready Steady Cook 'Bake Off' Challenge
In this challenge you will create one cake and one tart, following Chef's instructions, and ONE person will be crowned master baker!
To book this fun and rewarding event please call us on 01202 424445 or email us at: [email protected]
We will help you choose the best date and time for you.
Everything will of course be taken care of, from refreshments, the best ingredients, free Wifi & accessible parking.  We look forward to welcoming you and your team to Flavours!